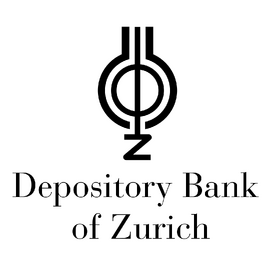 The Depository Bank of Zurich is the most hi-tech bank in the world as it interacts with its clients anonymously. It can be found in France at 24 Rue Haxo. It's symbol is a red, equilateral cross. Its
official website
is part of the
Da Vinci Code Webquest
.
Founded in 1967, the Depository Bank of Zurich is a twenty-four-hour GeldshrankeBanke offering the full modern array of anonymous services in the tradition of the Swiss numbered account. Maintaining offices in Zurich, Kuala Lumpur, New York, and Paris, the bank has expanded its services in recent years to offer anonymous computer source-code escrow services, faceless digitized backup, and LagernAnonymen— blind drop services. Clients wishing to store anything from stock certificates to valuable paintings can deposit their belongings anonymously, withdrawing items at anytime, also in total anonymity. Clients also have access to 24-hour live video-feeds of the contents of their deposit boxes.
People Involved
Edit
Jacques Saunière - former curator of the Louvre Museum. His key has the initials PS on it, which stood for Priory of Sion and Princess Sophie. Inside his box, he has 2 cryptexes, one within another. His password is the Fibonacci Sequence.
André Vernet - president of the bank of Zurich
Robert Langdon - opened Saunière's account upon implied request given at the Louvre at around 11 pm.
Sophie Neveu - was with Robert Langdon.
A message from Bank President, Andre Vernet
Edit
The Paris Branch of the Zurich Depository Corp services customers from all over the world. Our discreet staff is accessible around the clock to attend to all of your anonymous depository and banking needs. No matter what asset you have on deposit with us, your trust is our greatest treasure.
Webquest Answers
Edit
As mentioned earlier, the website is part of the Da Vinci Code Webquest. For the answer for this particular phase of the quest, type Marie Denarnaud for the name and the fibonacci sequence found in chapter 44 of the Da Vinci Code for the password:
1123581321
More InformationEdit
The Depository Bank of Zurich is a fictional Geldschrankbank (secure depository facility) appearing in the 2003 novel Da Vinci Code (Book) The Da Vinci Code by Dan Brown. The address of its Paris branch is 24 rue Haxo, and according to the book, it also has branches in Kuala Lumpur, New York, and Zurich. The president of its Paris branch is André Vernet. The bank allows for 24-hour fully-automated access to anonymous accounts and deposits safe vaults.
Random House, which published The Da Vinci Code, created a mock web site for the bank as part of an advertising campaign for the book. The site includes a "customer" login feature as part of the solution to a contest involving the promotion of the book.
The information above is taken from here.
Community content is available under
CC-BY-SA
unless otherwise noted.